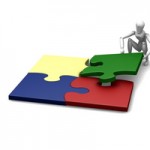 The current financial environment has many people nearing retirement age wondering if they'll even be able to retire. They wonder if it might be best to continue working to make and save as much as they can until the economy improves. The following are strategies and advice for retiring in bad times you may want to consider.
Be aware that the first five years of retirement are the most important. The first five years may very well determine how much money a retiree has available to them, especially when economic times are questionable.
Get help. If you don't already have a financial advisor you trust, you may want to find one soon. There are so many variables to think about when considering retirement that you may not have all the information you need. A financial advisor will be able to help you understand your options and make decisions based upon what is best for your family.
Leave your money where it is. You may be tempted to take your money out of the stock market, especially after watching it fall so dramatically. However, most financial experts feel the stock market will rebound. While you may have lost some money, you may still be able to regain those losses by leaving your money where it is.
Consider postponing retirement for a time. By postponing your retirement until economic circumstances improve, you can possibly make more money to go toward your retirement if you follow the advice of financial planners. They will be able to guide you into wise investments you can make now, rather than retiring and using money from your already lowered retirement account.
Get a part-time job. If you're ready to retire from your current position but are unsure about your finances, you may want to get a part-time job to help you keep from spending your retirement funds. Even if you're not making as much in a part-time job as you would in your current job, you may make enough to meet your regular financial needs. This would help you maintain your financial nest egg rather than depleting it.
These strategies for retiring in bad times are by no means the only ones. They may help you see that retirement doesn't have to be postponed. They may also help you think of other things you can do that will allow you to retire sooner rather than later.
Tags: retirement, retirement advice, retirement strategies