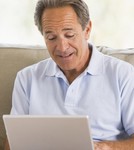 Are you planning to retire this year? Congratulations! For most people, retirement is a stage in life where they can change their focus from accumulating wealth to being able to start using more of that wealth to enjoy their remaining years. Regardless of how you envision your own retirement, whether it's relatively active or perhaps more relaxed, it's something that you alone are responsible for planning.
Because the process of trying to figure out your own retirement can potentially be overwhelming, it's important to heed good advice wherever possible.
With that said, here are five tips for moving forward into your retirement years:
Have a Budget. Hopefully you are already well versed in budgeting your personal finances. Simply getting to the stage of considering retirement means that you probably have been budgeting for many years, if not decades. But the budgeting process does not stop during retirement, so it's important to have a budget as you enter retirement. Keep in mind that your retirement budget may look vastly different than it did before you retire.
Know Your Finances. Of course, just having a budget isn't enough by itself. Your budget needs to be based on an understanding of what's reasonable appropriate given your individual situation. The only way to make important retirement budgeting decisions is to have an accurate picture of your personal financial situation. Collect all relevant information about your assets and map out your expected income streams, in order to be able to come up with a suitable – but realistic – retirement budget.
Make Sure You're Optimizing Your Social Security Benefits. For many people, the act of retirement is closely tied to beginning to receive their Social Security benefits. You actually have a number of different options for taking your benefits of the Social Security retirement program; some with which you may already be familiar with (such as how waiting until age 70 can yield a significantly larger monthly benefit than taking benefits early, or even at your full retirement age), while others (such as the "claim and suspend" strategy) may be less familiar to you. Be sure to work together with your spouse in optimizing your benefits; the best answer for you might not be the most obvious one.
Make Sure You Have Insurance. Even during retirement you'll need to make sure that you have adequate insurance coverage. You might decide that you no longer need life insurance if your children are already grown adults, but that might not be the case. If you still have a sizable home mortgage, for example, then life insurance may be a good way of protecting your spouse if you were to die early in your retirement.
Decide Whether to Continue Working. The word "retirement" doesn't mean the same thing as it did 20 years ago. Even if you don't need the income, you may choose to continue working for other reasons. Make sure to incorporate this decision into your overall retirement plans.
Many people believe that their retirement years are going to be the best of their lives. Increase the likelihood that this will be the case for you by considering the retirement tips above.