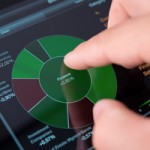 While the broad stock markets have performed really well in 2013, you still might not be entirely comfortable with your current level of retirement savings, and your overall retirement plan. Perhaps you're a bit reluctant to fully commit to a retirement savings plan because you're still feeling the effects of the significant market declines of 2008 and 2009.
But staying away from investing often leads some individuals not to save any money at all. And the most valuable factor you have in being able to save enough for your retirement is giving your savings time to grow.
Here is some retirement planning advice for getting your retirement back on track in the coming year.
Take Advantage of Increased Contribution Limits. For the 2014 tax year, the contribution limits for IRAs remains as in 2013 at $5,500. The additional "catch up" contribution limit for individuals age 50 or older remains at $1,000. Remember that in general you can make IRA contributions for the 2013 tax year up until April 15, 2014. Also for 2014, the full year contribution limit for 401(k) accounts remains at $17,500.
Open a New IRA. Even if you're making the maximum contributions to your 401(k) plan at work, it's still possible to contribute even more to a traditional IRA. Even if your contributions are not tax-deductible in the year you make them, the investments in your traditional IRA will grow on a tax-deferred basis. If your income level does not exceed the statutory limits, you could do even better by contributing those funds to a Roth IRA instead. When you eventually withdraw funds from a Roth IRA, those withdrawals will be not be subject to income tax. You can boost your retirement savings even further by taking advantage of promotions that are sometimes offered by discount brokers – sometimes an IRA custodian will give you a cash bonus for opening a new account.
Consider a Health Savings Account. While a health savings account is not strictly speaking a retirement account, you can withdraw funds for any reason (not just for qualified medical expenses) without paying the 20% penalty once you reach age 65. If you're maxing out all of your other retirement accounts, and a high deductible health plan works for you, consider opening a health savings account.
Re-examine Your Assumptions. As the New Year begins, it's worth taking a look back on the assumptions you have regarding your retirement planning. Things tend to change over time but we don't automatically update our retirement plan, or the steps we're taking pursuant to that plan, in order to reflect those changes. For example, you may have changed your target retirement date – how should you adjust your retirement plan in response? You might have made certain assumptions about how the stock markets or particular investments would perform in 2013 – has their actual performance met those assumptions, and how should you change your retirement investment activities to reflect reality?
While it's a good idea to stay on top of your retirement plan at all times, the truth is not all of us are as diligent as we should be. Use the New Year as a reason to take another look at your situation so you can get your retirement plan back on track.
Tags: retirement advice, retirement planning, retirement savinds