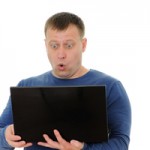 Planning and saving for retirement is one of the longest term tasks any of us will ever undertake during our lives. For example, if you start thinking about retirement when you get your first real job where your employer will offer participation in a 401(k) or other retirement plan, then you'll have several decades to determine the best approach to saving, and a target date for when you want to retire.
But like many things in life, things don't always work out that way. Sometimes we aren't in control over when we retire, and it comes a bit early, and as a bit of a surprise.
Here is some retirement advice for managing your finances after a surprise early retirement.
Take Stock of Your Retirement Nest Egg. The first step is to evaluate where you are now, since you're faced with an earlier than expected retirement. Starting with the reduction or elimination of earnings from your job, evaluate all the sources of income you'll have available to rely upon during retirement. In addition, compare your current savings levels against what you had planned to have saved if you were able to retire later.
Consider All of Your Options. It's important to consider all of the options you have available to you getting your new retirement situation, and not just those that closely resemble your prior plan. After a surprise early retirement, you may have to consider making significant changes to your initial planning.
Reassess Your Social Security Assumptions. Chances are your Social Security retirement program benefits played a role in your prior retirement planning, so you'll need to reassess the underlying assumptions you made. For example, your prior plan may have included waiting until full retirement age (or perhaps even deferring taking Social Security until well after full retirement age) in order to maximize your monthly payments. If this is no longer financially feasible, then you'll want to calculate what you might anticipate receiving each month and factored this into your new plan for managing your finances.
Reconsider Your Target Retirement Lifestyle. Of course, the other way to affect a significant change in your retirement finances is to evaluate the other side of the equation; namely, your anticipated retirement expenses. After a surprise early retirement, it simply may not be feasible to maintain the retirement lifestyle that you had originally planned for. A significant reduction in your retirement savings and/or monthly income during retirement will almost certainly require you to reconsider how you are going to live during retirement.
Sometimes a single significant change can be enough to read balance your retirement equation. For example, if you were originally hoping to buy a resort home that you could live in for several months a year, you may have to forgo that purchase. By being honest with yourself you'll be able to come up with the best possible solution.
Tags: retirement advice, retirement planning, retirement savings, social security