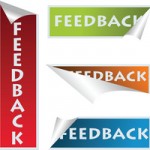 When you're planning for retirement, you'll find that there's no shortage of advice on how to structure that plan. If you do a quick online search you'll find plenty of retirement calculators showing you how much you likely need to save in order to achieve a certain level of income during your retirement years. You'll also find a lot of generic guidance on how to allocate your investment funds among stocks, bonds and other investment types.
But like other important financial decisions you make over the course of your life, sometimes you may want to get a second opinion on how you've already structured your retirement plan, and how you're currently saving.
Here's some advice on where to get a second opinion on your plan.
Your Parents and Relatives. If one or both of your parents have entered retirement, you might ask them for their opinion on your current retirement plan. Since they've gone through the process before, you'll be able to learn from their experience, and hear firsthand what they think they've done right, and what they think they did wrong. You might also seek advice from someone else from your family – perhaps an aunt or uncle, or even an older sibling –who can give you a second opinion on your retirement planning.
Investment Brokerages and Investment Advisors. You can also seek out a second opinion from investment brokers and advisors. Many brokers offer online tools that can help you analyze virtually every significant aspect of your plan, and you can often meet face to face with brokers who have physical locations in your area. The first place to check is the broker with which your currently have your account. Many times these tools allow you to analyze the composition of your portfolio, which can provide great value. But beware of any tools or individuals that give you a "hard sell" or specifically recommend their own investment products or management services to the exclusion of any others.
Federal and State Agencies. The U.S. Department of Labor provides a significant amount of guidance through its website, including a publication here that can help practically anyone review the current status of their current retirement savings, as well as their plan going forward. Furthermore, recognizing the need that their residents may have when it comes to retirement planning, a number of states now provide similar assistance via their own state government websites. Of course, even if your state doesn't offer this type of guidance, the information provided by other states will still be valuable, although you'll need to disregard the state-specific portions of that advice.
Ask Yourself. Getting this second opinion can be the most difficult, but it can often be the most valuable; get a second opinion from yourself. Based on what you currently know about retirement planning, how would you advise someone just starting out? Are you currently following that advice yourself? If not, then get yourself back on track doing what you know you should be doing.
It's rarely a good idea to try to do everything yourself, and that's certainly the case when it comes to your retirement planning. Just be sure that any second opinions you receive make sense in light of your retirement goals.
Tags: retirement advice, retirement planning, saving for retirement