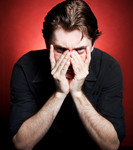 Accumulating money in your various retirement accounts is a long-term process. And that process is the focus of many individuals when it comes to retirement planning. But the accumulation of assets, saving over time, and proper retirement investment selection is only part of the process.
In order to fund your living expenses during retirement, you're going to need to take distributions from your account. Those distributions can come from the proceeds of investments within the account that you sell off, or from income that is generated by investments within your account. Here are some tips for deciding when you should start focusing on that income.
How Far Away from Retirement Are You? If you plan on retiring within the next few years, then you'll want to analyze how much your various retirements are capable of providing you in income each month or each year. Conversely, the further away you are from retirement, the less attention you'll need to pay to how much income your account can generate.
Of course, that doesn't mean that an investment that happens to produce income is necessarily a bad fit for your retirement portfolio. An income investment can be appropriate for retirement savers of any age if it otherwise fits within their risk profile and diversification needs.
What Retirement Accounts and Assets Do You Have? As you consider the type of income flow you can count upon during retirement, look not just at your dedicated retirement accounts (such as IRAs and 401(k)s), but also taxable investment accounts, real estate and other personal assets. Be sure to keep in mind that the further away you are from retirement, the greater likelihood there is that you'll use some of your non-retirement account assets for other purposes.
What Are Your Retirement Plans? Or, more specifically, what's your anticipated retirement lifestyle? The more you can downsize that lifestyle, the longer you'll be able to depend on your retirement nest egg to provide for you.
How's Your Health? By far, the biggest single category of expense for retirees is medical and healthcare. If you can keep yourself and your spouse in good health in the years leading up to retirement, the less you'll have to spend on medical care. In any case, be sure to include the cost of adequate health insurance in the budget you prepare for your retirement.
How Much Will You Receive in Social Security Benefits? Social Security benefits are a significant part of many retirees' overall retirement budgets. However, when planning your retirement income needs, it's prudent to avoid placing too much reliance on your likely Social Security benefits — particularly if you're more than a few years away from retirement. The Social Security program, and the benefits paid to eligible retirees, is constantly evolving.
As with any aspect of personal finance that involves a budget, it's essential to stay active in the planning process, and reexamine the assumptions you've made to be sure that your investment decisions best suit your needs.
Tags: retirement account, retirement advice, retirement income, retirement planning