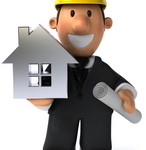 We all know the importance of starting to save for retirement while we're young. In a perfect world, everyone would start a retirement savings account the day they started their first job. But it's not a perfect world, and many workers are in their 40s or 50s before the reality of retirement sinks in.
If you haven't started saving for retirement by the time you're 40, you've got a lot of catching up to do. And if you haven't started by 50, you'll need to catch up even more. But if you make a commitment to save up enough to make it through retirement, you can do it.
Here is some advice to get you on track for your retirement savings.
Find out how much money you will need to live on in retirement. One way to do this is to multiply your current annual expenses by 2/3. That's about how much you'll need per year. Now multiply that number by the number of years you could live after retirement – 20 is a reasonable estimate. So if your bills are currently $60,000 per year, you'll need $40,000 per year in retirement. Multiply by 20, and you get a figure of $800,000 that you will need to see you through the retirement years. Use this number as your retirement savings goal.
Cut back on your expenses as much as possible. Sell cars that you don't drive, cancel services that you rarely use, and trade down to a smaller and less expensive house. Put the money you save into your retirement account to help you get a good start on your savings.
Increase the percentage of your pay that goes directly into your 401(k) account. If you're 50 or over, you have a higher maximum contribution than your younger coworkers. Take advantage of it.
Work extra hours if your schedule and health permit it. This will give you even more money to put into your IRA or 401(k).
Work on getting out of debt. If you have high levels of high-interest debt, you may be better served to pay off those debts than to contribute to your retirement fund. Debt with lower interest should be paid off as well, but you can work on saving for retirement at the same time rather than putting all of your money toward the debt.
Plan to work past normal retirement age. Since you were late getting started with your retirement savings, it stands to reason that you'll be late finishing up. But if you save as much as possible, you could be ready to retire just a few years later than you otherwise would have.
Retirement planning is not something that should be put off until the last minute. But all too often, it is. If you find retirement sneaking up on you and haven't started saving for it, make it a top priority. In 20 or 30 years, you'll be glad you did.