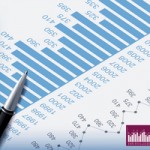 Entering retirement isn't a single event – it's a series of steps that are taken over time in order to transition into whatever "retirement" means to an individual. Many of these steps are ones that might be taken earlier in life, such as setting up various IRA and 401(k) accounts and contributing to them regularly throughout working years.
But there will also be a number of different milestones that are passed when one nears retirement, or even already in retirement. In fact during the two decades between the ages of 50 and 70 individuals have many decisions that they need to be focused on.
Here are 5 retirement milestone that need to be considered between the ages of 50 – 70.
When to Cease Full Time Employment. While the idea of a working retirement is gaining popularity, many people still envision their retirement years as a time when they're free from full-time work obligations. This milestone is not only a significant change in terms of lifestyle, but also in terms of the current income that an individual brings in.
When to Begin Taking Social Security. Hopefully you'll have adequate resources so that you'll have some flexibility in when you start taking Social Security, and that you won't be forced to start taking it early just so that you can make ends meet. Remember that the longer one waits before beginning to receive Social Security benefits, the greater the monthly benefits will be (although they won't increase any further after age 70). Figuring out when is the best time to begin taking benefits will be one of the most important retirement milestones during this period.
When a Spouse Begins Taking Social Security. Even if a spouse does not have their own independent work history, they can still claim Social Security benefits based on their spouses work record. The decision on when to trigger this milestone will be based in large part on your financial situation, and your plans may change as you get closer to retirement.
When to Adjust Your Investment Focus. Because retired Americans are living longer lives, they need for their retirement savings to be able to support them for many years. For this reason, many retirees will need to keep a certain portion of their retirement portfolios invested in growth oriented investments for longer than they may have originally anticipated. Of course, this needs to be balanced against the need for current income.
When to Start Giving. Many retirees use their retirement years and opportunity to "give back" and provide support to the charities and causes that they believe in. This sometimes takes the form of volunteerism, but it is also commonly seen in the form of charitable giving. Once a retiree reaches a certain level of security and comfort, they can then begin to start giving away money in order to meet their charitable goals.
There's no such thing as a "standard" retirement, because different scenarios appeal to different individuals. By considering the milestones above you'll be in the best position to plan for a retirement that best suits your personality.
Tags: retirement advice, retirement planning, retirement savings, social security