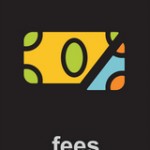 As a well-informed investor, you are probably already taking steps to make sure that you're not paying too much in fees within your investment brokerage accounts. You may already invest in no-load mutual funds that have low annual expenses, and if you trade stocks then you probably make sure that your commissions are not too high. Too many fees (or fees that are too high) can significantly hamper investment performance.
But are you also looking out for fees that would affect the returns within your retirement accounts? In particular, you should also be paying attention to the various types of fees that you may be getting charged for inside your 401(k) account.
Here's some retirement advice on how to evaluate and deal with rising 401(k) fees.
A 401(k) is Less Transparent Than an IRA. While the 401(k) is one of the best opportunities for most to save for retirement, and is in many ways superior to the IRA (the 401(k) has the potential for an employer match and the annual contributions limits are higher), there is one way that many 401(k) plans are less desirable – transparency. Because you can open an IRA at virtually any bank, brokerage or investment advisor, those entities compete for your business. Most IRA custodians work to make their fees low and easy to understand. In contrast, when a company signs up with a custodian to administer a 401(k) program, the company's employees are essentially given a "take it or leave it" proposition. If they want to have a 401(k) account, they must do so with that particular entity. The 401(k) custodian therefore does not have nearly the same level of incentive to keep its fees low to the program participants.
Smaller Company Employees Often at Risk. Workers participating 401(k) plans offered through smaller companies are often particularly vulnerable to above market fees. This is the case because while smaller companies are anxious to offer 401(k) plans to their employees, they are unwilling or unable to pay the administrative fees. In those cases, the costs are shifted to the participating employees.
401(k) Fees to Note. Some 401(k) plan administrators charge fees for a number of different items, including recordkeeping and account administration, as well as fees for brokerage, management and investment advisory services. Even if each of these fees are relatively small, they can add up to make a significant difference in how much a 401(k) participant can accumulate over a long period of time.
New 401(k) Disclosures are Coming. Beginning in 2012, the Department of Labor will require that 401(k) plan custodians provide certain types of disclosures to the participants in their plans. Under these new rules, 401(k) participants are to receive annual and quarterly disclosures that will spell out how much in fees the participant is paying per $1,000 invested in a plan mutual fund, as well as stated as a percentage of assets.
As with many other aspects of personal finance, it's important to take control of your future. Make sure you understand how much you're being charged within your 401(k) account so that you can make informed decisions about your retirement planning.
Tags: 401k fees, retirement advice, retirement planning, rising 401k fees