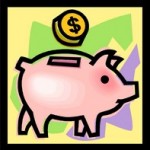 With the economy in decline and with unemployment on the rise, what was once a dream for baby boomers may not yet become a reality. Retirement may have to be put off until well over the age at which most baby boomers had hoped to fulfill their dreams. However, for those just starting out in the business world, retirement can be realized no matter what age.
According to some statistics, approximately 40% of baby boomers do not feel they will have secured enough money to retire. In fact, most of them may work well into their 70s.
Young people of today, however, have a real shot at retiring early. By starting to save money early in life and opening a Roth IRA, they can achieve retirement status as early as they desire.
Here are two examples that describe the difference between baby boomers and young men and women who have been working for a few years or are just starting their careers.
A baby boomer retired at the age of 57. Although she had worked for over 35 years, she did not save money during this period of time – nor did she contribute the maximum amount to the company's pension plan. Thus, she is working at home in order to supplement her meager pension allowance.
A young man worked as an executive for one of the largest brokerage houses on Wall Street. He retired at age 50 and accumulated over two million dollars in wealth by saving money from the outset and investing it wisely in stocks.
The difference between these two people is that the former is constantly worried that she will not have enough money to continue to pay her bills, while the gentleman is enjoying his retirement in peace and serenity.
Retirement is not for everyone, but those who diligently save from childhood through adulthood, and invest their money or contribute the maximum to pension plans or a Roth IRA, have a better chance of choosing the time at which they can afford to retire.
As an example, let's assume you save $100 a month towards your retirement right from when you first start working. At age 60 you would accumulate around $400,000. However, if you begin saving later in life; let's assume age 35, you would only have accumulated a little over $130,000.
It is so important to contribute to your company's 401K plan and maximize the contributions when possible. Once you retire, you can roll over the 401K to a Roth IRA.
The bottom line is we would all like to retire at a young age, but it is not always possible for some. Today, however, acquiring a high-paying job is more than a realistic goal for most young men and women. They can aspire to save money for an early retirement unlike the generation before. They can choose the age at which their dreams can be realized.
Tags: early retirement, retirement advice, saving for retirement