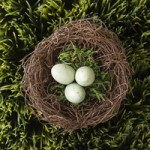 When individuals come up with a long-term retirement plans, individually managed accounts such as IRAs and 401(k)s are likely to make up most, if not all, of their planning. These accounts are certainly essential to long-term success as they provide sizable tax benefits; in the years in which contributions are made, while the accounts are active, and sometimes even when funds are withdrawn (in the case of Roth IRAs).
But some investors don't want the burden of having to make all the investment decisions themselves. This is where using a fixed annuity for retirement savings can provide significant benefits.
Here is some retirement advice to consider about adding a fixed annuity to your retirement plan.
Fixed Annuity Basics. A fixed annuity is a financial contract between you and an insurance company (or some other financial advisor who offers this product). The nature of the contract is that you make specified contributions to the insurance company, and then they will make periodic payments back to you in a pre-determined amount.
Deferred vs. Immediate. Fixed annuities can be deferred or immediate and their repayment. The difference is that deferred annuities don't begin making payments to you until some point in the future, whereas immediate annuities start their payments right away. An individual who can afford to purchase an annuity while they are still decades away from retirement would select a deferred annuity product and time the beginning of their payment flow to either the beginning of their retirement or some point thereafter.
An individual who has a large amount of liquid assets but no desire to make investment choices in an effort to guarantee themselves an income stream can purchase an immediate annuity instead. In exchange for a large single payment, the annuity company can provide regular predictable income back to the purchaser.
Lifetime vs. Fixed Term. Annuities can also be purchased for specific periods of time, so an individual who only wants to guarantee a 10 or 15 year income stream can purchase that product, and potentially gain a higher monthly payment than someone who wants to purchase a fixed annuity that will make payments to them for the rest of their life.
Certainty vs. Potential for Growth. The big trade-off with a fixed annuity is that in exchange for accepting a guaranteed monthly payment, you're giving up the potential for greater growth that you might be able to achieve with different investments in your retirement portfolio. This is a trade-off that many individuals are willing to make, but it's worth noting that fixed annuity repayment amounts are generally not indexed to inflation, so the actual purchasing power of your fixed annuity benefit will likely decline over time.
Annuities have a reputation in the financial industry as having high fees associated with them. Be sure to take this into account when you're shopping for annuities, and you may be able to find one that could fit within your overall retirement plan.
Tags: Annuities, retirement advice, retirement planning