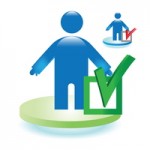 There has been a lot of news lately about the uncertainty of the Social Security system. With potential changes in the Social Security system in the future is would be wise for most people to look at other options for funding their retirement.
There are various choices when it comes to retirement savings plans. Here is some advice about some of the the retirement options available to you.
Individual Retirement Accounts or IRAs are offered by banks and brokerage firms and basically provide either a tax-deferred or tax-free way of saving for retirement. As there are many different types of IRAs you will need to first determine your financial goals and assess your particular situation before making your choice.
Two popular types of IRAs are the traditional IRA and the Roth IRA.
The traditional IRA allows tax-deductible contributions of up to $4,000 per year. If you're over 50 years of age, those contribution limits may be higher. Your contributions to this type of IRA are essentially taken off of your yearly income and that has the effect of lowering your total tax liability. The thing to remember, however, is that once funds in an IRA are withdrawn, they are subject to standard income taxes and an additional 10% penalty if the funds are withdrawn before the age of 59 1/2.
The other type of IRA is the Roth IRA. Roth IRAs are not tax-deductible. But contributions to a Roth IRA can be withdrawn at any time without being subject to a penalty. Interest earned on the account, however, is subject to a penalty or tax. After five years, contributions and earnings in the account can be withdrawn without penalty or taxation.
If you are employed, using payroll deductions to save for retirement can be very convenient. You are less likely to abandon this savings method since it is an automatic deduction so the funds never become part of your normal monthly spending pattern. There is no chance of using your savings to pay an urgent bill or unplanned expense — which is always too easy to do with other kinds of savings accounts that give you direct access to your funds.
If your company does not offer automated deductions for retirement savings purposes, meet with the appropriate manager in your company to find out why. Often times the reason why companies do not offer retirement savings plans is that employees have not asked for the service.
Other retirement savings options include buying stocks and investing in real estate. If you have the skills, knowledge or experience in these kinds of investments or have a financial adviser that you trust to guide you or to make these investments on your behalf, this is an option that could generate significant savings for your retirement years. Of course, financial markets and changing economies can have a significant positive or negative impact on investment portfolios.
There are many choices to examine regarding retirement savings options. The best choices are those that address your financial situation, tolerance for risk, health and personal needs.
Tags: retirement advice, retirement planning, retirement savings