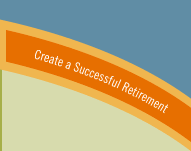 Just when you thought you could finally retire, stocks take a nose dive and you may have lost much of your retirement savings. What do you do?
Individuals, especially baby boomers, who had chosen to defer retirement for a few years are now forced to work even longer. Conversely, those who have retired in the last two years are faced with an even greater challenge.
Here is one woman's account of how retiring early affected her. "As one who retired two years ago at age 57, I have seen my 401K plummet 30% or more. Given that my pension is inadequate and since I have not reached age 59½, which would allow me to roll over my 401K into an IRA account, I am between a rock and a hard place. Thus, my only recourse was to borrow from my 401K to enable me to meet my expenses.
While experts strongly advised against this action, there are others like myself who are in similar straits and need a cushion for the road ahead. While I did borrow a small percent of my funds, I still have to pay it back within five years. I also have another option which I may have to utilize. If the economic situation gets any worse, I may have to default on the payments. This would be considered a distribution, and I would have to pay tax on the borrowed money next year."
No one could have predicted that the stock market would plunge by 40%. This has caused a domino effect among major banks and brokerage houses. More importantly, unemployment continues to rise, lending is virtually frozen, and many have lost much money that had been invested through hard work and sacrifice.
Retirement is supposed to be a time where you can make plans, start a business, travel, or simply do the things you always wanted to do. When the crisis began, more likely than not most of you began to take a hard look at your spending habits and make adjustments.
Perhaps you had to make serious decisions regarding your household budgets, or perhaps you had to take on a second or third job. Many of you may have lost the college tuition savings for your children or you may have been given a pink slip from your employer. The final blow probably came when you realized you couldn't retire now or anytime in the near future.
There are pros and cons to every decision we make. Retiring in this economic environment may not be the best solution, but when faced with adversity, you will find that inner strength and empower yourself to conquer any challenge.
After pondering the effects of this crisis on her life, the aforementioned retiree offered this advice: "Never regret the decisions you make – life is too short and memories are too long to put yourself through that exercise."
Tags: 401K, IRA and Roth IRA, retirement, retirement advice, retirement planning