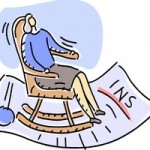 Early retirement was once a popular option for older workers. Some chose to leave the workforce early due to declining health, while others felt financially secure and were ready to experience the freedom of retirement. But today, early retirement has become a less viable option for many.
One of the most prevalent concerns of those who consider early retirement is health care. Medicare is not available to them until the standard retirement age, so they are likely to end up uninsured. If you're in excellent health, this may not affect you very much. But those who are nearing retirement age often have ailments that require them to make regular trips to the doctor and take expensive prescription drugs.
What many would-be early retirees don't realize is that they do have some health care options. They may be more expensive than insurance plans available through an employer, but they can be less expensive than paying for health care out-of-pocket. They also provide peace of mind in the event of a medical emergency.
Keeping Traditional Health Insurance
In some cases, early retirees may be able to keep health insurance through their employers. They may be eligible for extended health insurance coverage through a severance package offered by the employer. If your employer doesn't offer, it doesn't hurt to ask. You may be able to negotiate a deal that would save you a great deal of money over an individual policy.
If your spouse is still working, you should qualify for coverage under his or her employer-provided plan. He or she should check with the employer first, however, to find out if you must wait for an open enrollment period to sign up. If so, you'll have to decide whether to go uninsured for a while or hold off on your retirement until then.
COBRA
Under the Consolidated Omnibus Budget Reconciliation Act (COBRA), most employers must offer to continue health coverage for at least 18 months after separation of employment for any reason other than gross misconduct, including retirement. The worker must pay the entire amount of the premium plus a small administration fee, but this may be well worth it if you have high medical expenses. You must, however, sign up within 60 days of notification of eligibility.
COBRA also offers another important benefit for early retirees. Under the Health Insurance Portability and Accountability Act (HIPAA), COBRA beneficiaries are allowed to purchase a private policy after 18 months of coverage without being subject to pre-existing condition exclusions. So if you aren't eligible for Medicaid within 18 months of retirement, you still won't have to worry about coverage of existing health problems.

Individual Health Insurance
Individual health insurance plans are generally more expensive than the group plans offered by employers. But they can still save you money over paying out-of-pocket. You will, however, usually be required to answer some questions about your health when applying, and companies may refuse coverage in some instances.
If you're in good overall health, you can save money by purchasing a plan that is designed to cover emergencies. These types of plans do not pay for office visits and prescription drugs, but they do cover emergency room visits and hospital stays. As a result of the reduced coverage, premiums are lower than more comprehensive plans.
Access to health care is important for everyone, and this is especially true for those approaching retirement age. If you are considering early retirement, don't assume that you'll have to go without insurance. There are options available that can tide you over until you're eligible for Medicare.
Tags: retirement advice, retirement health care