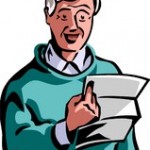 Believe it or not the concept of retiring is a relatively new phenomenon, beginning in the middle of the last century. Retirement began as a proclamation that work should stop at a certain age. Today it has become a symbol of reaching that place where you can finally take off and relax.
Many retirees today are going back to the old way of doing things. Instead of packing it in when retirement ages comes around, they are packing up and moving on to new careers. Choosing a second career over traditional retirement allows you to explore your passions in ways that you may never have considered before.
Choosing the right second career starts with understanding the reason for taking this path. You may need to find a second career to help make ends meet. The second career could just be a chance for you to do that thing that has been a dream since you first started working.
Here are some reasons people are choosing a second career over traditional retirement:
More to give. Many people find that when the traditional retirement age comes around they still have plenty of energy and desire. Instead of sitting around or traveling around they choose to invest that time and energy in a new career.
More income needed. The amount of retirement funds may not be in balance with the financial needs. A new career can be the path to finding that necessary additional income.
More opportunities available. The interests, connections and skills that have been accumulated over the years can open doors. Look at all that you have learned or acquired and see what opportunities they may provide.
More ability to take a risk. The nest is empty and the responsibilities have dwindled. Retirement can be the easiest time to step out into a new career without the stress of meeting the needs of others.
More willingness to follow the heart instead of the wallet. The second career that you start after retirement may be the career that touches on your passions and your dreams. It doesn't always focus on a paycheck. Retirement funds pay expenses while you have the chance to work for joy instead of dollars as the driving force.
More avenues for entrepreneurs. The internet has opened up new worlds for the entrepreneurial spirit. A retiree can build an online business and still enjoy the freedoms that retirement living can provide.
More investment capital to tap. Retirees may have a credit history that provides a stronger ability to get loans. This bodes well for starting a second career as an entrepreneur. The connections made over the years may also make it easier to find outside investors for the endeavor.
The reasons that people have started choosing a second career over traditional retirement are as varied as the people making the choice. You will find that the freedom that comes will a well planned retirement may open up opportunities that you never imagined.
Tags: retirement advice, retirement planning, second career