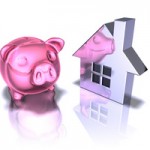 An increasingly popular way for some retires to partially fund their retirement is by turning to a "reverse mortgage." Under a reverse mortgage, a bank will pay a homeowner either a lump sum of money, or a fixed amount every month, or make a fixed line of credit available. In exchange, the borrower pledges their home as exclusive collateral for all of the payments that they receive over the life of the mortgage.
There are unique features that could make reverse mortgages a significant part of your retirement income. As long as you are current in paying your real estate taxes and insurance premiums, and maintain the house in good condition, you can stay in your house for as long as you live. Think about that – you can choose to receive lifetime monthly payments from the bank, and still stay in your home for the rest of your life.
Here is some advice to consider if you are thinking about a reverse mortgage to help finance your retirement.

Do You Qualify?
In order to qualify, you must be at least 62 years old and own your home outright (or have only a very small mortgage balance remaining). If both you and your spouse are named on the deed to the home, then you both need to be at least 62. Furthermore, your home must be a single family, 1-4 unit home, or a HUD-approved condominium or mobile home that meets FHA requirements.
In addition, you must continue to use the home as your primary residence while the loan is outstanding. If you fail to live in your home for more than 12 consecutive months for any reason (including an extended stay in a hospital or nursing home), then the bank will be able to foreclose on your home to get loan repayment.
Notably, there aren't any income requirements to get a reverse mortgage. The loan proceeds will be based primarily on the value of your home, your age, and the prevailing interest rates.
The maximum borrowable amount is usually about one-half of the current market value of your home (up to a limit of roughly $600,000). You can search online for a reverse mortgage benefits calculator, which can give you a good estimate of the benefits that you could receive.
Some Other Considerations:
One downside of a reverse mortgage is that it will reduce the value of the estate that you pass along to your children or heirs. With a reverse mortgage, the bank takes possession of your home after you die, and sells it to recoup the payments it's made to you, plus interest.
Any amount that remains after repayment will pass to your estate, but if you live in the house for a long time after taking out the reverse mortgage, then there's a good chance that there won't be anything left after the loan is repaid. In fact, you can sell your home at any time when the reverse mortgage is outstanding, but you will be responsible for repaying the full amount of the loan.
Reverse mortgages can be a great help to individuals who own their homes, but who might not have saved quite enough for retirement. As long as you are willing to continue living in your home, a reverse mortgage can provide you with income for the rest of your life.
Tags: finance retirement, retirement advice, reverse mortgage