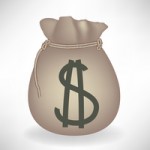 Social Security is perhaps the most valuable benefit any individual will ever receive from the federal government. For many people, Social Security will be a significant component of their retirement income. Individuals who have not saved for their own retirement may end up relying almost entirely on Social Security during their retirement years.
Despite it being so often talked about, there is still a significant lack of understanding about some basic terms and conditions of the Social Security program; even questions relating to eligibility and benefits.
Here is some retirement advice and answers to some of the most common Social Security questions.
When Can I Begin Taking Social Security? You can begin taking Social Security benefits at age 62. However, full retirement age is between 65 and 67 (depending on the year you were born). But note that if you begin drawing your Social Security benefits before your full retirement age, you'll receive less than you otherwise would. And this reduced amount is what you'll receive for the rest of your life, even after you reach full retirement age.
How Long Can I Wait Before I Begin Taking Social Security? If you delay taking your Social Security benefits once you've reached your full retirement age, you'll receive a larger monthly payment once you do start to collect benefits. For individuals who are just about to retire, the increase will be an additional 8% benefit for each year past age 67 that they delay. But note that this additional amount only accrues up to age 70.
If I Die, Will My Spouse Continue to Get Social Security? If you've reached your full retirement age, then you're entitled to receive the full amount of your deceased spouse's Social Security Benefit. If you haven't reached your full retirement age, then you'll receive a prorated amount. Of course, if your own Social Security benefits are higher, you'll receive that amount instead.
Can I Still Get Spousal Social Security Benefits if I'm Divorced? If you were married for at least ten years before getting divorced, you're eligible to receive a Social Security benefit equal to one-half of your former spouse's benefit, provided that you haven't gotten remarried and you're not eligible for a higher benefit based on your own work record.
How Much Will I Receive in Monthly Benefits? The amount of your monthly benefit will depend on your income history, as well as whether you begin taking your benefit early, at your full retirement age, or at a delayed age. For example, the maximum benefit for an individual retiring in January of 2012 is $1,855 if they retire at age 62, $2,310 if they retire at age 65, and $3,266 if they don't retire until age 70.
The rules relating to Social Security eligibility and benefits continue to change. As you get closer to your own desired retirement age you should do additional research to make sure that you understand the updated policies.
Tags: retirement advice, social security, social security benefits