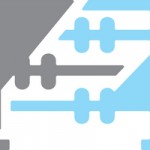 Saving for retirement involves making a number of different assumptions, many of which will help you estimate how much you can expect to receive from your 401(k) account each month. There are many retirement income calculators to choose from online, so you won't have to worry about performing the actual calculations yourself.
What you will need to do is come up with the information you'll use in connection with whatever online calculator you select.
Here is some retirement advice on some of the most important factors, as well as how to make the best use of the results you receive from the calculation.
Account Balance. The starting point for any calculation on how much support your 401(k) can provide you is that the total value of your account when you begin retirement. This calculation will be relatively simple and straightforward if you're just about to retire, but it can be a much greater challenge if you're a number of years or even decades away from retirement.
Contributions. A significant factor in estimating what your account balance will be at retirement is how much your contributions will be each year between now and then. It may be helpful to use your contribution levels from the past few years as a guide. If you've only contributed $1,000 or $2,000 per year over the past few years, it probably isn't reasonable to assume that you'll start contributing the maximum amount ($17,500 for 2013).
Employer Matching. Don't forget that employer matching programs are not set in stone, and that you can't absolutely rely on them to exist every year into the future. You may want to perform two calculations, one assuming a full employer matching, and another assuming that your employer provides no contribution matching.
Income vs. Liquidations. In general, your 401(k) can provide you with support during retirement in two ways; income generated by investments, and liquidation of account assets. The difference is important because when you only draw upon an income stream, the assets generating income remain in your account to generate additional future income. But if you liquidate account assets, your account balance will become depleted if the remaining assets don't grow at a large number to cover your withdrawals. There's a good chance that you'll use both these techniques to support your retirement, so you may wish to perform multiple calculations with different asset allocations so can understand how different account compositions will yield different results.
Retirement Expenses. Don't forget to consider the other side of the equation as well; even if you can estimate yow much your 401(k) will provide, you still need to know how much you'll need during retirement. This is based on many different factors, including your life expectancy and need for medical care, as well as what type of lifestyle you desire and where you plan to live.
Even if you're pleased with the estimates of how much your 401(k) can provide you during retirement, don't stop working hard to save as much as you can before retirement.
Tags: 401K, retirement advice, retirement planning, saving for retirement