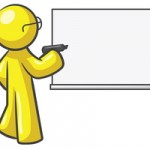 The face of retirement is changing. People are working longer. The future of social security is being questioned. And the present economy may be adversely impacting your investments and savings. According to the United States Department of Labor; Less than half of Americans have calculated how much they need to save for retirement. In 2009, 13 percent of private industry workers with access to a defined contribution plan (such as a 401(k) plan) did not participate. The average American spends 20 years in retirement.
These are shocking statistics to be sure. Whether you're facing impending retirement or you have decades left before you retire, there are things you can do right now to prepare for retirement.
Here is some information and advice to help you prepare for retirement.
When Are You Going to Retire? The very first thing you need to know is when are you going to retire? This is the foundation for all of your preparation and planning. Any goal needs a deadline or a date to plan for. Your date and plans can change, however this information is the foundation for success. Decide right now when you're going to retire. Set the date.
How Much Money Do You Need? The second step to prepare for retirement is to look at how much money you'll need to live on once you've stopped working. Many experts recommend using the following equation to give you a general figure. Estimate that you will need about 70 percent of your pre-retirement income. If you are presently living paycheck to paycheck with very few expenses you may want to bump up that estimate to about 90 percent of your pre-retirement income.
What Are Your Saving Opportunities? Take a look at your present saving opportunities. Does your employer offer a 401k? Do they have a pension plan? If you're self-employed, does your financial institution offer IRA accounts? Check with your accountant or financial planner to see what saving opportunities you have. Take advantage of them to maximize your retirement savings.
Anticipate Lifestyle Changes. Explore how your life might change after you retire. What lifestyle changes can you make to be comfortable but also cut back on spending? For example, you may not need two family cars when you retire. You may be able to retire to a smaller home in a less expensive area. You may also be able to cut back on wardrobe. However, your travel and hobby expenses may increase because you have more free time.
Don't Touch Your Retirement Savings! Many people turn to their retirement savings to help them when they're in a financial bind. Do everything you can to leave your retirement savings intact. You're taxed on any money you withdraw early and it dramatically affects your long-term savings.
Finally, consider hiring a financial advisor to help you create realistic retirement savings goals and to maximize your investments and savings. An expert can show you where you can save more and how to retire comfortably.
Tags: retirement advice, retirement planning, saving money