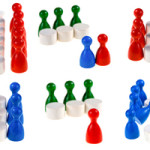 The process of planning for retirement is a long one. Ideally, you should begin thinking about retirement on the day you start your very first job. In the early stages of your career, save as much as possible towards retirement, this will make some of your future decision easier to make.
Planning for retirement is highly individualized. The general process of retirement planning and saving is going to be the same for most people, but the specifics and details of a retirement plan are going to be different from everyone.
Here are five decisions you'll need to make before you retire, in order to help you decide upon the best way to reach your goals.
1. When Do You Plan to Retire? The first decision to make is when you plan to retire. This might be a specific date or year, or it might be keyed to achieving certain goals or milestones in your career. You might also determine that you'll retire once you accumulate a particular amount of money. The important thing with having a target for retirement isn't necessarily what that target is, but that it gives you a basis for creating a plan to achieve that target.
2. Have You Saved Enough For Retirement? Next look at how much you've saved for retirement. Obviously you'll look at your dedicated retirement savings accounts, such as your IRAs and your employer sponsored plans, such as 401(k)s. Also look to other savings accounts and assets you may have that aren't specific to retirement. You might not necessarily consider these other accounts to be part of your retirement nest egg, but once you enter retirement you'll use these assets to fund your living expenses in the say way you'll use those dedicated retirement accounts.
3. Where Do You Plan to Retire to? Once you retire, do you plan to live in the same place you're living now? Or do you have plans to move someplace new? The answer to this question has many implications. Will you want or need to downsize to a new home? If so, how will you handle all the other aspects of changing your primary residence.
For example, if you'll be moving, how do the living expenses in the new location compare to what you're currently paying? Will your tax burden increase or decrease? Make a plan to address all the changes you'll face if you retire to a new location.
4. What Type of Lifestyle Do You Want to Have in Retirement? In order to make solid plans for how and when you'll take distributions from your various accounts, you'll need to make sure they align with the lifestyle you envision.
5. What are Your Estate Planning Goals? Finally, ask yourself what you want to happen with the funds in your retirement account after you pass away. Different types of retirement accounts have different advantages to passing down your account to heirs. Making sure your beneficiary designations are always up to date is a great place to start.
The decisions you make in response to the questions above should be revisited from time to time, to make sure that your retirement planning and savings activities are always on track.
Tags: retirement advice, retirement planning, retirement savings